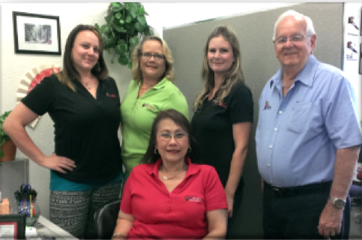 Bill Senna's Insurance Services is a full service Insurance Agency serving clients throughout the state of California for over 20 years. We believe in providing old fashion customer service offering top carriers in all lines of insurance — we'll find you the right policy at the lowest cost.
Services We Offer:
Health Insurance-Individuals, Families, Small Business
Medicare Supplements, Medicare Advantage, Medicare Prescription Drug Plans
Dental & Vision Insurance
Travel Insurance
Long Term Care
Retirement Planning (Annuities)
(Pre-Need) Funeral Planning
Life Insurance
Retirement Planning
Auto Insurance
Homeowners Insurance
Renters Insurance
Commercial Liability Insurance
Mexican Auto Insurance & SR22's
OUR MASCOT
Our mascot projects strength, fearlessness and confidence – important characteristics we have imbibed from our years of helping clients with their life, health, auto, home and other insurance needs.  As the bear is emblematic of grounding forces that support physical and emotional healing, we continuously seek and work to serve as a source of support and a guide during their times of difficulty. To our clientele, we are gentle like a cave bear, but we are also ready to stand up and take action, where and when they need and request us to – like a mama bear to her cubs.